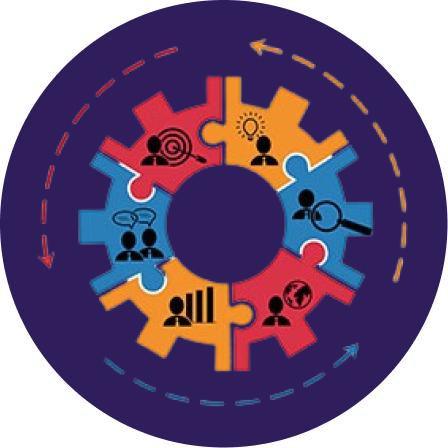 Network Operations
and Performance Management
Network operations and performance management can be complex, but managing and monitoring your network can be simple and automated as our mission is to make IT look easy.
We've assisted customers master their network management. They've made us #1 by telling us exactly what problem they want solved, and how they want it solved, and that's what we deliver.
We believe in simplicity that scales to meet your needs today, and where you're going tomorrow. How we make network monitoring and management look easy:
End-to-end visibility into hybrid IT infrastructure
Delivery health of cloud services with hop-by-hop path analysis
Auto-generated dependency mapping
Dynamic config baselining and automatic backups
Help ensure config compliance with regulatory standards
Capacity forecasting and EOS/EOL tracking
IT Infrastructure
Management
Delivering critical business services today requires infrastructure (server, storage, and network) and applications that reside on-premises, in the cloud, or in a hybrid IT environment. But regardless of where the equipment sits and who owns it, end users expect a seamless experience, and rely on you—the IT professional—to help ensure performance and availability.
Customers need a vendor-agnostic solution that can monitor across your IT infrastructure, whether it be on-premises, in the cloud, or a combination. Our infrastructure solutions help organizations assure the health and configuration of physical and virtual servers, containers, private cloud, storage, and network infrastructure across hybrid IT environments.
Monitor physical and virtualized server health, perform server capacity planning, and manage server asset inventory Isolate storage I/O hotspots to help identify what's causing a problem before it affects your solution Troubleshoot networks to reduce outages and quickly detect, investigate, and remediate network performance issues, Know who and what is connected to your network

IT
Automation
Every business is a digital business. Digital business is essentially software, which means that organizations that expect to thrive in a digital environment must have an improved competence in software delivery Technology is your innovation engine, and delivering your applications faster helps you win.
Historically, that required a lot of manual effort and complicated coordination. But today, our solution is here to reduce those manual processes, the simple, yet powerful IT automation engine that thousands of companies are using to drive complexity out of their environments and accelerate DevOps initiatives.
Save time and be more productive
Eliminate repetitive tasks
Fewer mistakes & errors
Improve collaboration and job satisfaction
Overcome complexity
More resources for innovation
Increase accountability and compliance
Disaster Recovery & IT
Resiliency Strategy
Data Protection and Application Resiliency (DPAR). Disaster Recovery & IT Resiliency focus on the IT technical aspects of recovery and resiliency, along with the process and procedures necessary to sustain these capabilities over time. This practice ensures that the services, systems and data necessary to support the business will be available whenever required.
The global Covid 19 pandemic, rash of ransomware attacks, and greater natural disasters caused by climate change are the most recent challenges to hit businesses; this on top of the traditional causes of outages like operational errors and hardware, site, network and power failures.
The rapid emergence and adoption of cloud computing, combined with traditional computing, presents both new challenges and new opportunities for enabling recovery and resiliency capabilities. The relative newness of cloud means that new technologies, skills, processes and techniques are needed to maintain or enhance capabilities. Our experience in both traditional data centre and cloud-based recovery and resiliency will ensure you are ready to address the old and new threats IT and the business face, in an effective, practical, cost efficient and continual manner.
Our clients include: